What is IZON Global Media?
IZON Global Media makes buying outdoor advertising easy. IZON acts as a one-stop shop for clients to execute an Out-Of-Home campaign. No matter what the size, IZON Global Media will make sure every campaign is cost efficient and effective. With offices across the country as well as around the world, IZON Global Media can successfully manage campaigns of all sizes in every market.
What is Out-Of-Home?
Out-of-home advertising (or outdoor advertising) is considered any type of advertising that reaches the consumer while he or she is outside the home. There are currently over 100 different media options considered to be Out-Of-Home. The 4 main categories for OOH: Billboards, Street Furniture, Transit and Alternative
What areas do you cover?
This office is based in Irvine, CA. We cover all the areas surrounding Irvine, including most of Orange County and nearby Los Angeles, Riverside and San Diego Counties. We can, however, plan and execute multi-market campaigns throughout California, the U.S. or anywhere in the world.

What we can do for you
IZON Global Media works with many businesses directly; we are their Advertising Agency that manages their Out-Of-Home campaigns. We act as a consultant for businesses that are usually not large enough accounts for other Ad Agencies to take on as clients. We are a full-service agency, in the sense that we handle all aspects of an OOH campaign from Concept to Completion, which includes contracting, designing, producing and reporting.
We are a OOH Media Buying Service for Ad Agencies as well. IZON Global Media acts as a seamless part of an Ad Agencies Media Buying Team. We handle all aspects of an Out-Home-Campaign to help streamline the buying process for your Agency. With over 40 offices worldwide, we provide local market knowledge on a national level that will save you time and money.
Services & specialties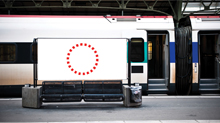 Media Planning & Buying
Production Services
Unbiased Recommendations
Campaign Execution Management
Market Rides & Location Analysis
Proof of Performance Reporting
Creative Design Services
Post Campaign Analysis
Get more details