Outdoor Advertising Services
Our 5-step process to simplify Out-of-Home Advertising campaigns
Our specialty is simplifying single-market and multi-market out-of-home advertising campaigns. Not only do we tap into a nationwide network of top agencies to offer you the most effective tactics, locations and timing for your campaign, we also manage every step along the way, from booking through production and performance analysis.


IZON Global Media makes choreographing your campaigns as simple as 1-2-3-4-5:
1. Consultation: IZON will consult with you to determine needs and direction.
IZON Global Media has years of experience in developing and overseeing successful out-of-home advertising campaigns that get companies noticed. We ask the right questions to determine your needs and your campaign direction, and we develop advertising solutions that work.
Our talented team analyzes and selects the advertising formats that align with your direction and your budget. We guide you in making informed decisions about how best to position your message for the greatest impact on your audience. We stay in close contact with you throughout your campaign to ensure all your out-of-home advertising tactics remain on target and actively deliver customers to your door.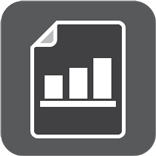 2. Research & Analysis: Analyze and present recommended info in a uniform and easy-to-understand plan
We use the most current information available to carefully research your market and your audience and how best to deliver your message. Using data such as traffic flow and patterns, demographics, competitive forces and consumer habits—as well as the performance trends of the out-of-home advertising formats available in your market—we provide expert analysis of your options and objectively identify the approach that will give you the greatest exposure.
We'll make specific recommendations for reaching your target audience and develop a comprehensive, uniform media strategy that uses every dollar of your out-of-home advertising budget to its fullest. We'll provide you with an easy-to-understand plan that details your entire campaign from start to finish.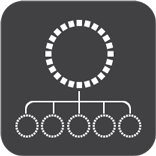 3. Contracting: Contact vendors and negotiate on your behalf. Present single contract for the entire campaign
Whether single-market or multi-market, a successful outdoor advertising campaign includes a host of out-of-home locations, which necessarily involves several vendors. With IZON Global Media's nationwide network of agencies—whose inventory of billboards and advertising options is nearly endless—and our tremendous buying power, you not only get excellent value, you get it without having to negotiate. We do all that for you.
Plus, we provide you with a single contract for your entire campaign and consolidate invoices to spare you any bookkeeping stress. IZON Global Media acts as your conduit on the front end and the back end, leaving you free to do your business instead of worrying about your out-of-home advertising media.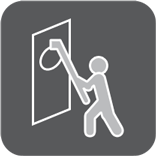 4. Production: Facilitate design and production of materials
IZON Global Media offers you nearly limitless combinations of billboards and advertising formats, each of which has certain design and size specifications to be met. Not to worry. We facilitate your media buying and scheduling, and oversee the design, production, approval and implementation of all your out-of-home advertising materials, including:
We select vendors and craftsmen from a pool of top talent skilled in the construction of creative that is eye-catching and durable, and meets your high standards. We oversee the entire process so you don't have to.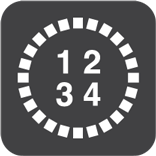 5. Campaign Management: ensure campaign runs smoothly, follow up for results.
IZON Global Media manages the flow of materials to ensure your ads are produced to your liking, installed on time, and maintained throughout your campaign. For your more changeable formats—such as digital billboards and gas station pump TVs—we manage file uploads to ensure the seamless switchover from one message to the next, keeping your advertising accurate, current and relevant.
We provide a detailed yet simple analysis of your out-of-home advertising performance and quickly respond to trends with adjustments in messaging and placement.
IZON Global Media is the outdoor advertising company that makes even the most complex, multi-market plan look easy. Click below to request a free quote and to see how easy your next campaign can be.